The Rockville Baseball Hall of Fame selected four individuals for induction into its class. They are Keith Gordon, Chuck Miller, Farron Riggs, and Mike Snowden. Like the first class in 2019, the Class of 2020 represents some of the best the City of Rockville has to offer and are some of the most dedicated individuals to ever have played on the ball fields of Rockville.
Class of 2020 bios written by Bill Hickman and Harrison Meyers
Class of 2020

Keith Gordon
Inducted as: Player
Position(s): LF
Bats: Right
Throws: Right
Debut: July 9, 1993 for the Cincinnati Reds
Final Appearance: July 11, 1993 for the Cincinnati Reds
Connection to Rockville: From the Lincoln Park community in Rockville

Keith Gordon, simply put, is one of the greatest ballplayers to come from the City of Rockville. Technically born in Bethesda at Suburban Hospital, Lincoln Park in Rockville was his first home. Keith started his career in the Rockville Baseball Association playing for The Enclosures, coached by Ron Goodin, winning four championships in a row in the Pee Wee and Midget Divisions. One of his teammates was fellow inductee Farron Riggs. He then starred for Walter Johnson High School, an early connection to the greatest pitcher in baseball and now one of his fellow inductees.
Gordon was drafted in the 2nd round of the 1993 MLB Draft by the Cincinnati Reds and three years later he would make his Major League debut on July 9th on the road against the Pittsburgh Pirates. He would record his first hit that same day, and while it would be his only major league hit, it was far from the end of his career. Over the course of his career, Gordon would play nine seasons in affiliated ball winning championships rings at the Single A, Double A, and Triple A levels. After this Gordon would spend several years in Independent leagues including most of three years with the Atlantic City Surf where he batted .339 twice.
Keith Gordon now joins his fellow Rockville Baseball greats after being elected in the Class of 2020 on his second year on the ballot and currently puts his baseball knowledge to use as the head baseball coach at the Bullis School.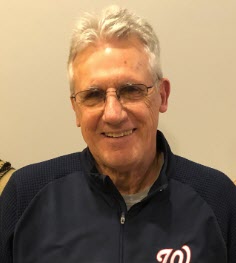 Charles "Chuck" Miller
Inducted as: Administrator
Connection to Rockville: Director of City of Rockville Sports Division from 1977-2011
Chuck Miller represents the heart and soul of Rockville Baseball. He started his career as a star player in the Rockville Baseball Association from 1959 to 1967 before going on to lead the City of Rockville Sports Division from 1977-2011.
Over his 42 years of participation in Rockville Baseball Chuck represented the best of Rockville and was the City's key administrator for RBBA programming. He attended countless board meetings, shepherded the RBBA's portion of the City budget for supporting umpires and field supervisors, volunteer coach training, the league's equipment needs, and anything that could support the league's unique partnership with the Association. A highlight of Miller's work with the City was his work with Frances Robinson and Arthur Thomas who headed the City's ballfield crew, ensuring that fields were in great condition and ready to play even after afternoon thunderstorms. In the words of Burt Hall, the former Recreation and Parks Director for the City of Rockville, Miller's compatriot in the trenches for decades, and a current Rockville Baseball Hall of Fame Selection Committee member, Chuck was a true advocate, supporter, and champion for the RBBA during all of those decades.
With his induction, we, the citizens of Rockville, recognize his devotion, his inspiration, and the countless hours of work that allowed even more countless players to learn the game, go onto high school and college careers, and some even turn professional. Chuck Miller is a legendary figure in the history of Rockville Baseball and his induction is simply another feather in the cap of an incredibly dedicated man.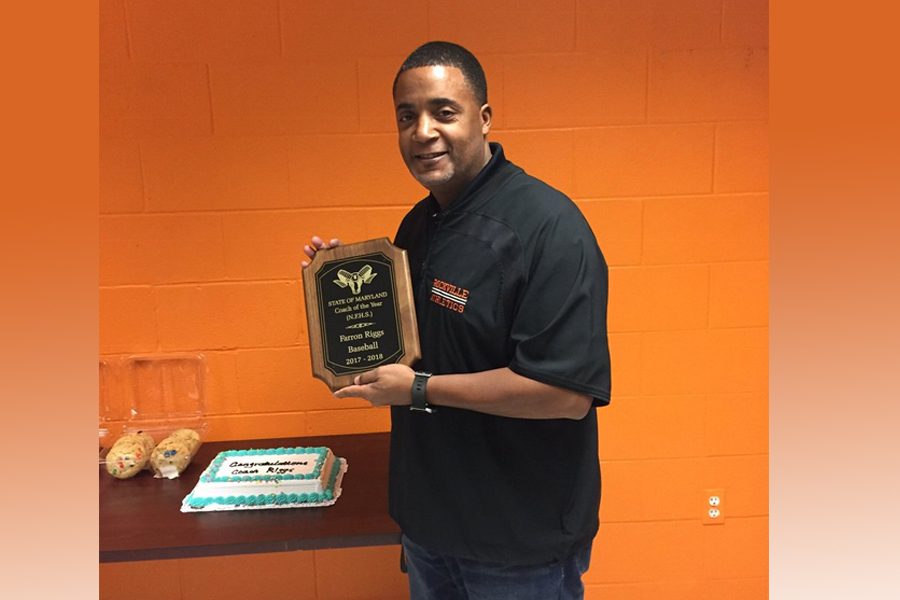 Farron Riggs
Inducted as: Coach
Connection to Rockville: Head baseball coach at Rockville High School

Riggs has had an outstanding record as head baseball coach at Rockville High School for 21 years. In 2018, he was named the Maryland Baseball Coach of the Year. He was named the Montgomery County Baseball Coach of the Year in 2011 and 2018. One of his 2018 players, Colin Gabele, said, "Riggs is the type of coach that will not only push you to your limits on the field, but who will also push you to be the best all-around person you can be. He cares about us as people and as players."
Riggs is a graduate of Rockville High School where he was a top player in the Montgomery AA League, having hit .400 as a shortstop in 1985. He also played in the Rockville Baseball Association and was a teammate of fellow inductee Keith Gordon.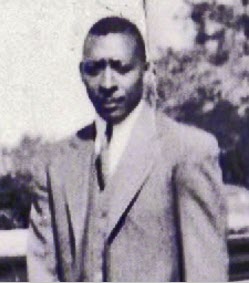 Robert "Mike" Snowden
Inducted as: Coach
Connection to Rockville: Lived in Rockville Community and founded the Rockville AC's
Robert "Mike" Snowden was the major leader in the development of African-American baseball talent in Rockville in the 1930s. He founded a team called the Rockville AC's, which gave African-American youth an opportunity to hone their ball playing skills and compete against older players, so that they would be competitive when they were ready to advance to higher levels of play.
As a result, he was a mentor to players like Pint Isreal in their quest to move up to the Negro Leagues. Snowden was also the baseball coach at the Rockville Colored High School. An active player himself, he pitched for the Washington Royal Giants, a semi-pro team that played its home games in Griffith Stadium and was led by manager Ben Taylor, who was inducted into the Baseball Hall of Fame in Cooperstown.