For the Inaugural class of the Rockville Baseball Hall of Fame, the selection committee is happy to induct eight outstanding members of the local, regional, and national baseball community. From professional baseball players and managers in both the Major Leagues and Negro Leagues, to dedicated volunteers who chose to spend their time teaching and mentoring the youth of Rockville. Each of the eight inductees is an example of extraordinary people doing extraordinary things. Inductee bios written by Harrison Meyers and Bill Hickman.
Class of 2019 Inductees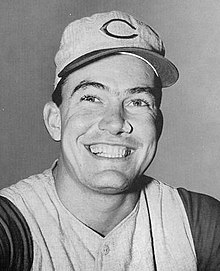 Gordon "Gordy" Coleman
Inducted as: Player

Position(s): First Baseman
Bats: Left
Throws: Right
Debut: September 19, 1959 for the Cleveland Indians
Final Apperance: May 3, 1967 for the Cincinnati Reds
Connection to Rockville: Born in Rockville, played for Richard Montgomery High School.
Gordon "Gordie" Coleman was an outstanding first baseman for the Cincinnati Reds who helped lead the team to the pennant in 1961. In his eight seasons with the Reds, he hit .271 and slugged 98 homer, while driving in 385. While his team may have had a hard time against the New York Yankees in the 1961 World Series, Gordy was one of the highlights as he hit a two run home run in the fourth inning of Game 2 off of Yankees pitcher Joey Jay to help the Reds win the game. This would be the only game the Reds would win as the Yankees would eventually take the series 4-1.
For his performance for the team he is in the Reds Hall of Fame, and became a well recognized name in the City of Rockville. The baseball field at Richard Montgomery High School, which he attended, is named in his honor and bares a plaque. Coleman died in 1994 at the age of 59, and the City of Rockville named July 5th, 2008. which would have been his 74th birthday, "Gordy Coleman Day" in his honor. The Rockville Baseball Association celebrates this day annually in his honor. Coleman was also part of the inaugural class of the Richard Montgomery Athletic Hall of Fame, as well as the Rockville Baseball Hall of Fame.
Full Stats: https://www.baseball-reference.com/register/player...
SABR Bio: https://sabr.org/bioproj/person/aa605332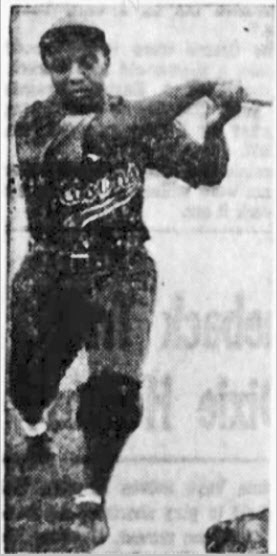 Alex Harriday
Inducted as: Player
Positions: Unknown
Bats: Right
Throws: Unknown
Debut: 1958 for the Indianapolis Clowns
Last Appearance: 1961 for the Indianapolis Clowns (as Player) 1062 for the Raleigh Tigers (as Manager)

Connection to Rockville: Comes from Lincoln Park Community of Rockville
Alex Harriday was a star outfielder for the 1960 Indianapolis Clowns of the Negro Leagues. He had a sky high .387 batting average, and drove in 47 runs for the Clowns in 1960. His manager, Carl Forney, was quoted as saying that Alex fielded like Willie Mays, ran like Vada Pinson, and hits like Hank Aaron. He also had leadership qualities and was selected as a the manager of Raleigh Tigers team in 1962 in one of the last few seasons of the Negro Leagues. After his career ended in the Negro Leagues, he continued to be a baseball star in the Maryland State League during the 1970's.
In 1977, the Washington Post ran a quote from Alex saying, "They say a grown man is too old to play baseball, but they never tell you what's supposed to take its place. There's never a true athlete who had his heart in the game who can just give it up." That was Alex -- always had his heart in the game.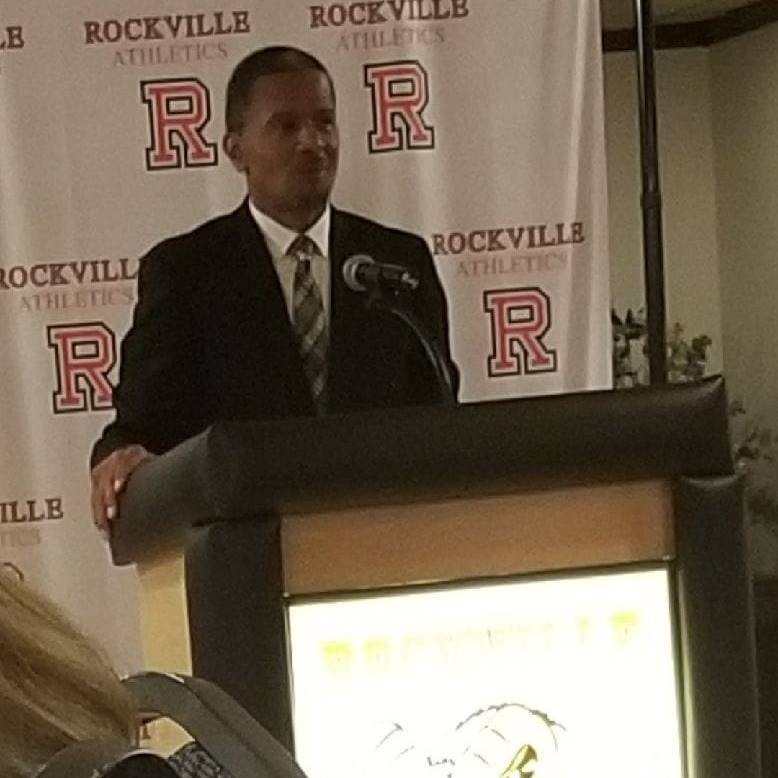 Brian Howard
Inducted as: Player

Bats: Right
Throws: Right
Debut: 1983 for Watertown Pirates
Last Appearance: 1985 for Watertown Pirates

Connection to Rockville: Attended Rockville High School and played in the RBBA

Brian was such a phenomenal high school player that he was a number one draft pick by two different Major League franchises. The first time he was the number one pick of the Cleveland Indians in 1982, but decided to stay at Georgie Tech, and the second tie he was taken by the Pittsburgh Pirates the following year in 1983 and began his professional career.
While he never made an appearance with the Pirates in the Majors his high school stats speak for themselves. As a senior for Rockville High School in 1981 he was hitting .450, was a near perfect shortstop, and pitched a no hitter earlier in the year. in three years of High School baseball he had not struck out once. In addition to baseball he also was a star in basketball and football, and with all of these accomplishments he was an inaugural member of the Rockville High School Hall of Fame in 2018.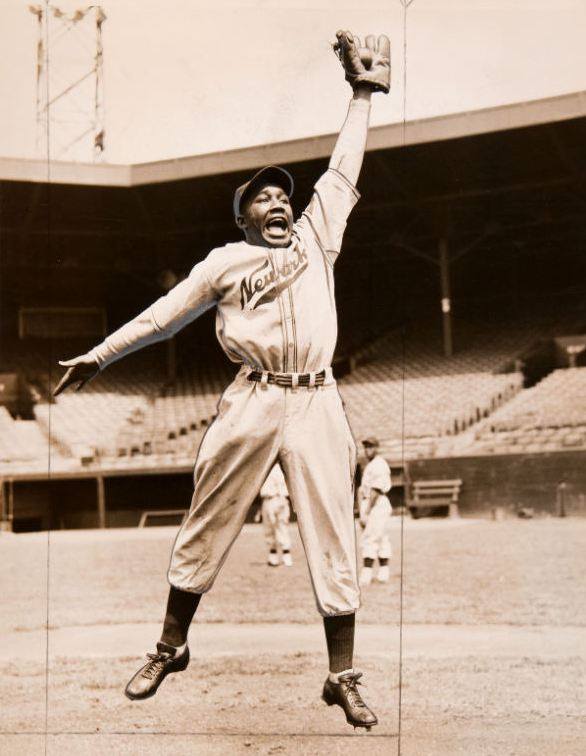 Clarence "Pint" Isreal
Inducted as: Player
Position: Second and Third Base

Bats: Right
Throws: Right
Negro League Debut: 1940 for the Newark Eagles
Last Appearance: 1947 for the Homestead Grays
Clerance "Pint" Isreal was an excellent second and third baseman in the Negro Leagues and in 1941 the Washington Evening Star called him "The spark plug of the infield" when he was playing for the Newark Eagles.
Pint was such a good third baseman that at one point he displaced Hall of Fame third baseman Ray Dandridge at the hot corner and relegated Dandridge to second in his his stead. One major highlight of Pint's Negro League career was when he drew a walk and scored in Game 6 of the 1946 Negro Leagues World Series, which allowed his Eagles to win the game and eventually win the Series in the following Game 7.
On top of his baseball prowess, Pint was a role model and set a great example for the youth of the Rockville community, and in a small token of the City's appreciation one of the Rockville Baseball Associations main fields in named in his honor as is the park in which the field is located.

Pint was inducted in the same class as his brother Elbert in 2019.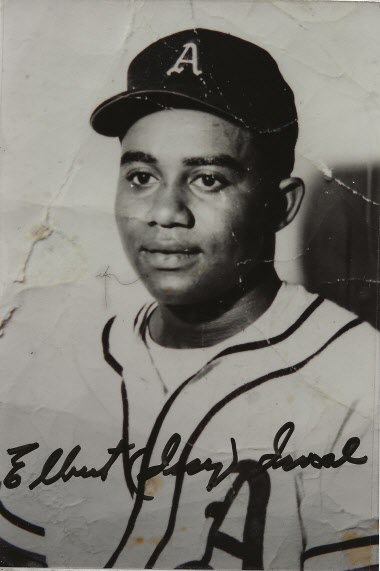 Elbert "Al" Isreal
Inducted as: Player

Position: Second and Third Base
Bats: Left
Throws: Unknown
Debut: 1952 for the Harrisburg Senators
Last Appearance: 1957 for the Columbia Gems
Elbert Isreal, informally knows as Al or Izzy, was a second and third baseman who played in both the Negro Leagues and the Minor Leagues. He was an outstanding minor league player who led the Class B Interstate League in 1952 with a .328 batting average, and the following year was second only to Hank Aaron in the Class A Sally League. All told, his minor league career brought him a career batting average of .301 in 622 games over five years. In addition, he is a part of civil rights history, in that he and Hank Aaron were among the first five players who integrated the South Atlantic League at the beginning of the 1953 season.
Elbert was inducted with his brother Pint in the Class of 2019.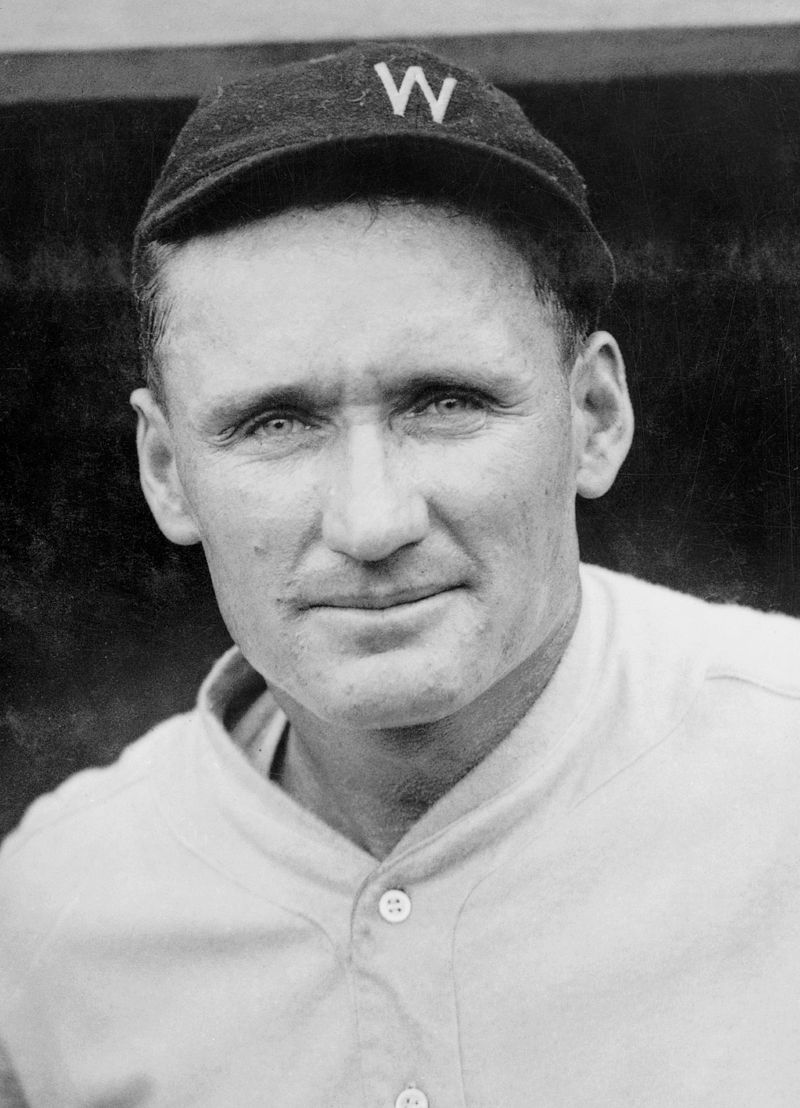 Walter Johnson
Inducted as: Player

Position: Pitcher
Bats: Right
Throws: Right
Debut: 1907 for the Washington Senators
Last Appearance: 1927 for the Washington Senators

Connection to Rockville: Played for the Washington Senators, lived in Montgomery County and is buried in Rockville, and served as a member of the Montgomery County Board of Commissioners from 1938-1946

A man who truly needs no introduction, Walter Johnson is simply put the best pitcher of all time. During his two decade long career he pitched more shutouts than any other pitcher in Major League History and completed an unbelievable 80% of the games he started, a stat that will never again be reached in the Majors. He is second all time in Wins by a pitcher with a record of 417-279, trailing on Cy Young and combined they are only two pitchers in Major League history to win more than 400 games in a career. With a lifetime ERA of 2.17, he was also a Major League strike out leader for more than 56 years, and was a member of the inaugural class of the Major League Baseball Hall of Fame in 1936.
After his career after baseball, he lived in Montgomery County and was elected as a county commissioner in 1938. Among his many honors and the home ballpark of the RBBA is named in his honor and a local summer collegiuate baseball team took their moniker from his nickname, "The Big Train". He and his wife, Hazel, are buried in Rockville and the family has kept a close relationship with the City every since.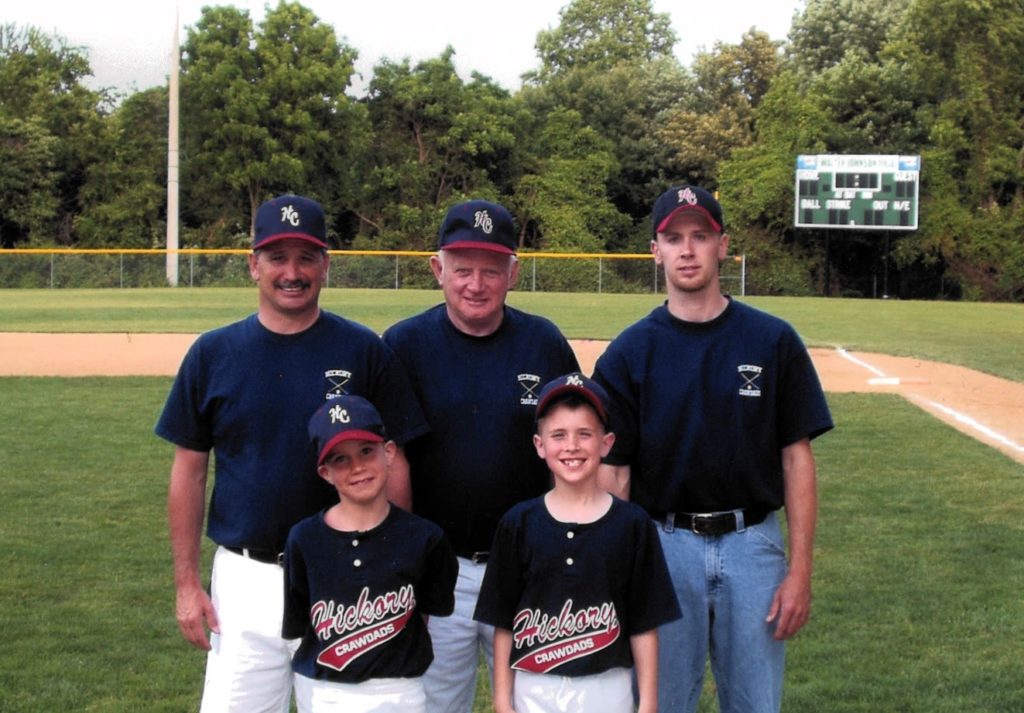 Buddy Kinder
Inducted as: Coach
League: Rockville Baseball Association
In Buddy we honor someone who showed an absolute devotion to baseball. Buddy was associated with the Rockville Baseball Association for 43 years, and in an era where staying involved with an organization for that long is extraordinarily rare we must pause to appreciate the devotion showed by Buddy and the entire Kinder family.
As a coach, Buddy wanted to impart his knowledge in a way that his players would learn from him and be inspired to play the game and not just to play to win. He taught the value of respect, listening to others, and more importantly teamwork, and as a result built not just championship teams but championship players. He served as a lifetime influence on thousands of kids who grew up to be successful adults both in the sport and outside of it.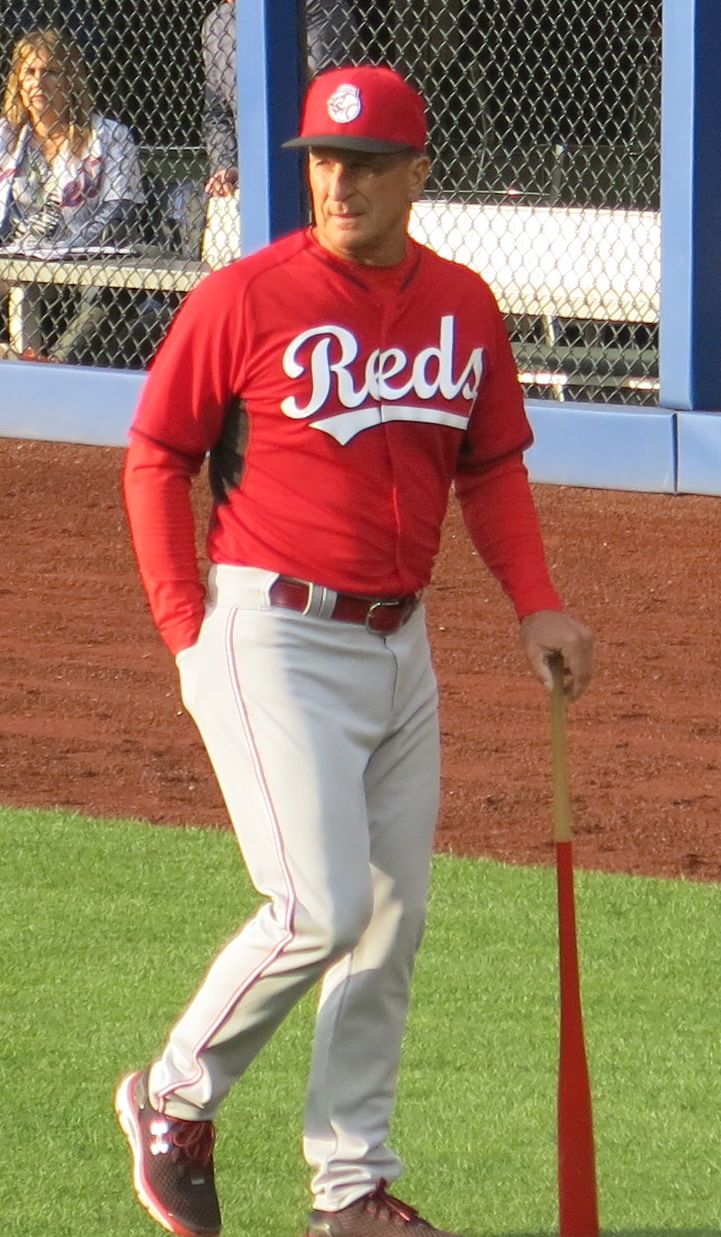 Jim Riggleman
Inducted as: Manager

Position(s): Second and Third Base
Bats: Right
Throws: Right
Debut: 1974 (as Player) 1992 (as Manager/Coach)
Last Appearance: 1981 (as Player) 2018 (as Manager with Cincinnati) and current as coach with the New York Mets
Connection to Rockville: Attended Richard Montgomery High School in Rockville and played in the RBBA
Although Jim was not born in Rockville he spent much of his boyhood here and is a graduate of Richard Montgomery High School. While playing in high school he earned all county honors and did well enough to be a fourth round pick of the Los Angeles Dodgers in 1974. he spent eight seasons in the minors batting a combined .268 with 76 homers and 396 RBI's, but his true calling was guiding other players.
Riggleman has been a coach for sever major league teams and a manager for five; San Diego Padres, Chicago Cubs, Seattle Mariners, Washington Nationals, and the Cincinnati Reds. One might say he cant keep a job but we'd argue that's not the case. Instead, he keeps being recruited into teams that are rebuilding and has earned a reputation as a fine developer of young talent and teams across the league want him working with theirs. Riggleman also earns a special distinction from the number of teams he has managed as his part of only a scant 4% of managers who have held the reigns for five different franchises.