Welcome to the Home of the Rockville Baseball Association!
---
Registration for our Fall 2021 season will open this week!

Spring 2021 COVID Check In Form: https://forms.gle/RZ1aLvvpkmbQ...
Spring 2021 Attendance Sheets should be submitted using this link: https://forms.gle/xoB8ExEt2wZB...

Rockville Sports Weather Line:
(240) 314-5055
Updated by 3pm on weekdays and 8am on weekends
Major Sponsors Of The RBBA Include: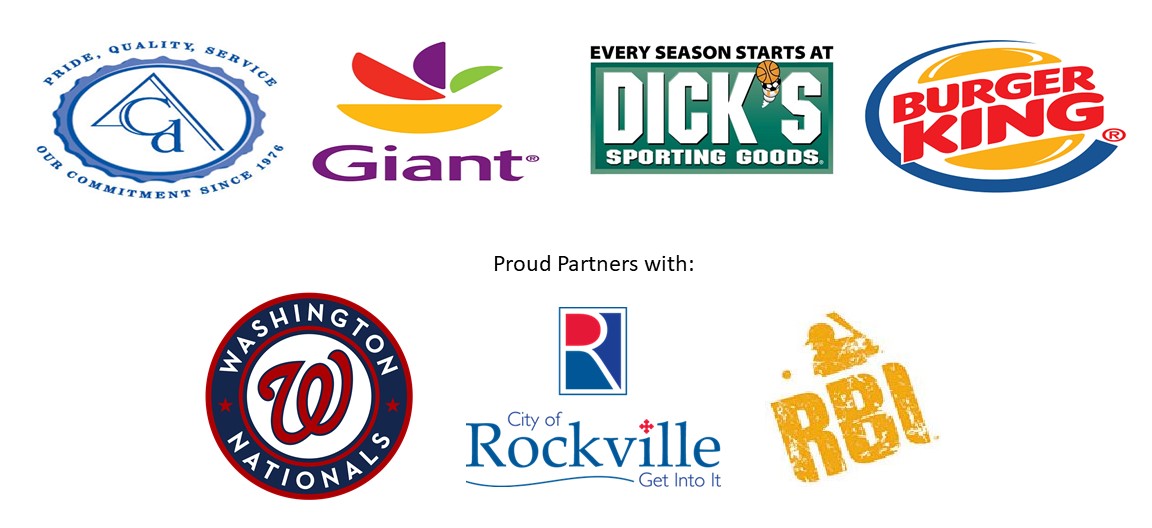 A copy of the financial statement is available upon request by contacting the Rockville Baseball Association at 8 Sunnymeade Ct, Potomac, MD, 20854 and calling 240-565-5460. Documents and information submitted to the State of Maryland under the Maryland Charitable Solicitations Act are available from the Office of the Secretary of State, 16 Francis St., Annapolis, MD, 21401 for the cost of copying and postage.